Pipe Ramming can be used for horizontal, vertical and angled installation of steel pipes and casings, and can also be used to assist or salvage directional drilling operations.
In order to install the steel pipes or casings, the Grundoram pneumatic pipe rammer attaches to the back of steel pipes or casings and imparts a percussive force that drives the open ended tube through the group. Additional lengths of steel tube are then welded to the previous tube abd the process continues. As the pipe rammer pushes the pipe or casing through the soil, rocks and other obstacles are "swallowed up." Spoil is removed by using compressed air and/or water jetting, augers, or skid steers on very large diameter casings.   
See the image and table below for details of the different models in the Grundoram range.
The Benefits of Pipe Ramming:
Grundoram is completely self-contained for fast, efficient, and safer installations of steel casings.
Faster installation of large pipe without ground slumping
Works equally well in confined & ample work areas
Swallows rock up to the diameter of the new casement
Minimal disruption to traffic, buildings, and other utilities
Avoids sizable surface damage and costly restoration required for old trenching methods
Accelerated project completion timeline
Easy to set up and operate
Features of the Grundoram Pipe Rammer range:
Grundoram models are available for a variety of applications and are proven effective in the toughest conditions.
Each pipe ramming tool is adaptable to several casing diameters
Unlike other pipe ramming tools, each Grundoram tool head and casing is made from a solid block of alloy steel for optimum strength and durability
Anti-corrosive construction
Minimal maintenance
Long service life
You can find out about our applications of Pipe Ramming in our Pipe Ramming case studies: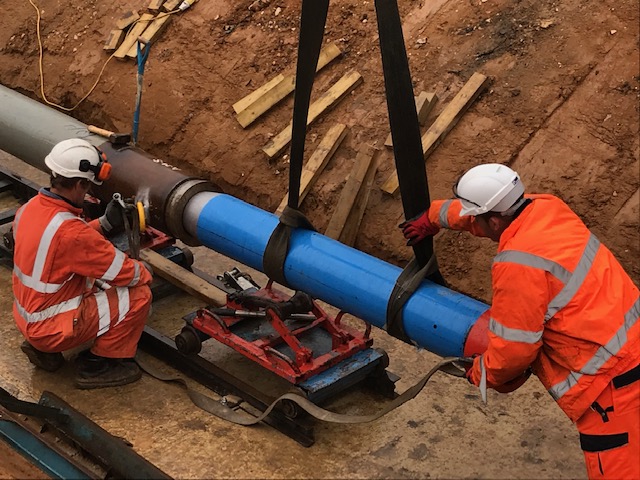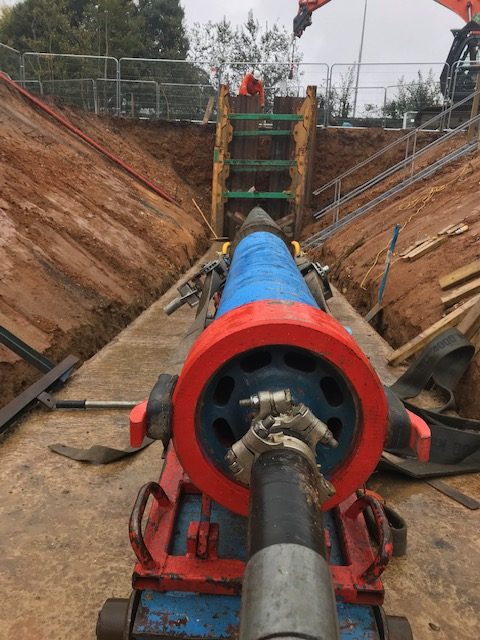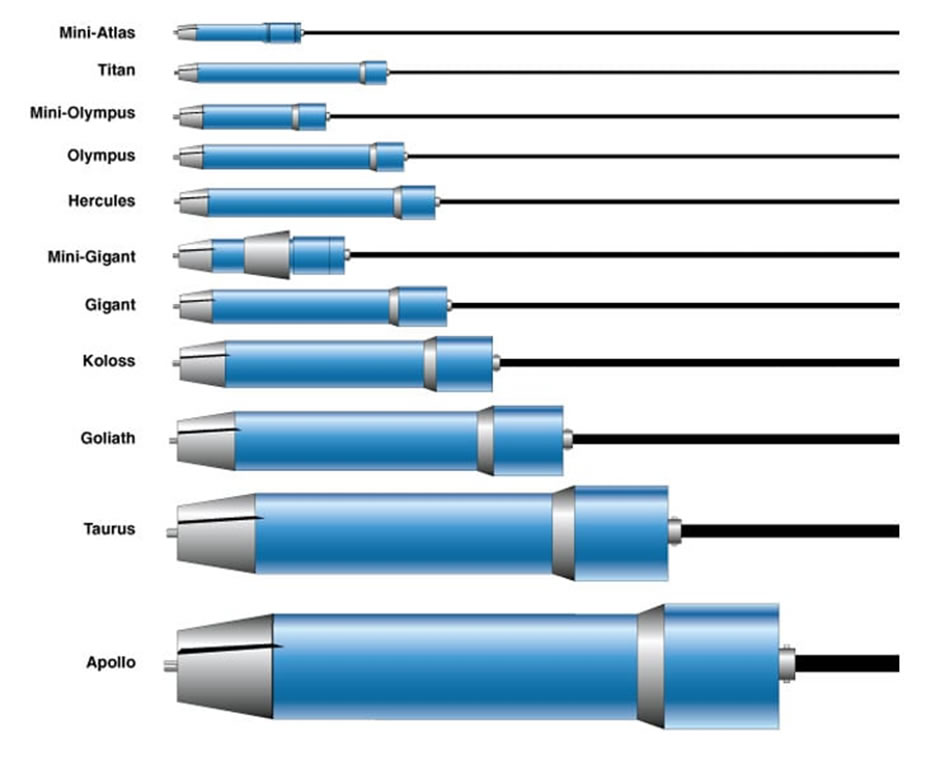 | | | | | | |
| --- | --- | --- | --- | --- | --- |
| MODEL | Tool Diameter (in.) | Length (in.) | Weight (lbs.) | Strokes /Minute | Air Cons. (cfm) |
| Mini-Atlas        |              5 |       36 |       132 |          580 |           60 |
| Titan  |              5.7 |       61 |       302 |          285 |           141 |
| Mini-Olympus |              7 |       43 |       385 |          500 |           124 |
| Olympus |              7 |       66 |       496 |          305 |           177 |
| Hercules |              8.5 |       75 |       811 |          340 |           282 |
| Mini-Gigant |             10 |       48 |       1,014 |          430 |           353 |
| Gigant |             10 |       79 |       1,356 |          310 |           424 |
| Koloss |             14 |       92 |       2,601 |          220 |           706 |
| Goliath |             18 |      112 |       5,434 |          180 |           1,236 |
| Taurus |             24 |      144 |       10,580 |          180 |           1,766 |
| Apollo |             32 |      174 |       25,000 |          180 |           3,500 |